Homepage
---
About
---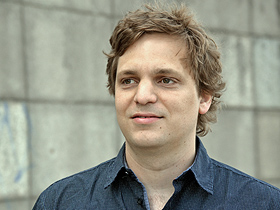 Daniel Kurz is a Software Engineering Manager at Apple in Cupertino leading a team of software engineers and researchers exploring and productizing algorithms in the areas of Computer Vision, Machine Learning, and Augmented Reality, contributing to the success of ARKit — the biggest AR platform in the world. He previously worked for Metaio GmbH in Munich — a pioneer in the field of Augmented Reality — where he headed the Advanced Technologies Group.
Daniel earned a doctorate in science (Dr. rer. nat.) with highest distinction (summa cum laude) from the Technische Universität München in 2014. Prior to that, he received a Master of Science (M.Sc.) with honors and a Bachelor of Science (B.Sc.) from the Bauhaus-Universität Weimar in 2010 and 2006, respectively.
This is a personal website mainly meant to provide information on Daniel's research and publications. If you have any questions, get in touch.
---
News
---
2014-06-12 — We got two long papers and three posters accepted at ISMAR 2014, see the publications page. Looking forward to the conference to be held in Munich!
---
2013-10-28 — Our paper on Absolute Spatial Context-Aware Visual Feature Descriptors for Outdoor Handheld Camera Localization got accepted as a full-length paper at VISAPP 2014!
---
2013-10-04 — Our work on An Outdoor Ground Truth Evaluation Dataset for Sensor-Aided Visual Handheld Camera Localization won the Best Poster Award at ISMAR 2013 in Adelaide.
---
---
Copyright © 2008—2021 Daniel Kurz. All rights reserved.